Corona's next epicenter?
By Dr. Miran Salgado, MD
Chairman, Neurosciences at New York Methodist Hospital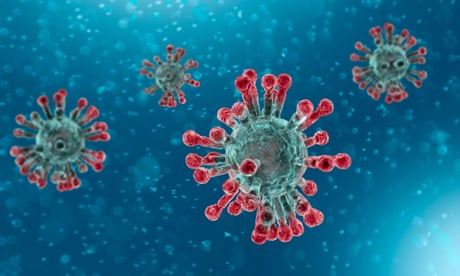 Here are some of my thoughts being at the epicenter of the current pandemic. This was in response to a comment made by a Sri Lankan colleague living in London who felt that capitalism was the cause of this epidemic in the US.
Capitalism has nothing to do with the currently unfolding corona virus epidemic in the United states.

Emergency healthcare is provided to all regardless of ability to pay – this includes foreigners at anytime. In fact it is illegal to discriminate based on your ability to pay . Regardless NYC city has most covered by city sponsored insurance plans for free . This includes undocumented aliens ( illegal immigrants)
Holding a leadership role in a major frontline hospital I have been able to follow this unfolding tsunami from a close distance . How did the richest and most powerful country such as the United States fall into this hole while less developed poorer countries are fairing better.

1) The obvious is the poor leadership and lack of foresight, not heeding the advise of experts and thus being completely unprepared for the disaster.

2) When Wuhan was affected and simulations of pandemics had been done in the past and warned of we were not ready. Donald Trump and his merry cavalier crew squandered valuable time ( 3 months) they had to prepare for a crisis . The models were available including the magnitude of the problem.

3) Wrong messaging to the public notably by Donald Trump who claimed this was a hoax till March while the national intelligence and CDC clearly advised of the magnitude of the impending crisis.

4) America has a decentralized system where states have control of healthcare to a large extent . Large cities such as New York with large health departments themselves . Were their epidemiologists sleeping ? The Governors of states such as NYC and Mayors in cities such as NYC city made no preparations for a crisis . Governors could have closed borders if they wished and early lock-downs ordered .

5) Most hospitals are run by large healthcare systems. Fully aware of the challenged intellect of the president the large systems which encompass major academic centers had enough modeling capability to map the magnitude of the problem and be prepared when the epidemic was unfolding in China.
Many of the decisions subsequently made based on the lack of resources (testing / PPEs /beds/ ventilators) exposing healthcare workers to undue risks and hardship all arose as a result of poor or total lack of planning and a coordinated response. This is due to failure of leadership at multiple levels.
So how did countries such as Sri Lanka fair better.

1) Developing countries have better public health systems which are more coordinated at a national level. They have more experience managing infectious diseases which had ravaged for many years as the developing countries were better at managing non communicable diseases .
Developing countries are better at contact tracing and quarantine
2) Less democracy is needed to implement strict rules / curfews

3) This is a war and has to be fought on the same principles. Most countries including China and Sri Lanka handed major components of this battle to the armed forces which had very capable leadership. Armed forces are best suited to tackle disasters with the ability to mobilize and respond very quickly . The national guard which primarily responds to internal disasters was called in way too late in the US.
Last but not least the tropical countries appear to be somewhat spared of this crisis . Corona viruses are heat sensitive . Flu epidemics are not common in the tropics . Is it the heat ? Or innate immunity from a cross reacting antigen ? but an unseen hand seem to help the developing countries.